David Szanto is a researcher, artist, and teacher, taking an experimental approach to gastronomy through design, ecology, and performance. His aim is to better understand the systemic, intra-active relationships between humans, food, and the processes that frame what is at once a mundane act as well as a magnificently complicated daily performance. Ultimately, he would like you to stop treating your food as an object, please.

Past work includes: the Eco-Gastronomy Project, a knowledge exchange initiative about food and food systems; The 'Main' Dish, A Tranche of Berlin, and Dissertation Dinner, meal performances that represented other performative milieus; Displace (Mediations of Sensation), an immersive sensory environment co-led by Chris Salter, TeZ, and David Howes; The Gastronome in You and Where Où Firma, performances dealing with fermentation, belonging, and humanity; and Orchestrer la perte/Perpetual Demotion, a Prix Numix–winning food-and-robotics installation developed in collaboration with Simon Laroche.
David previously taught at Concordia University, the University of Gastronomic Sciences, and l'Université du Québec à Montréal, and served as Vice President of the Canadian Association for Food Studies for four years. He is currently an Associate Editor of the peer-reviewed journal, Canadian Food Studies/La Revue canadienne des études sur l'alimentation.
In March 2015, he completed his PhD with a dissertation entitled Performing Gastronomy: An Ecosophic Engagement with the Liveliness of Food.
Poke around in the fridge for more details.
and I've gone back to blogging (fer now...)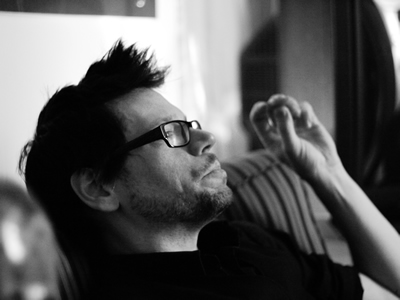 ...thinking about my city